Suzanne over at Beau Baby wrote a great post today...why all the conservative (or even downright dowdy) patterns? Even with the independant pattern companies a "sexy" style is rare. While I'm aware that most of their patterns are based on the fact that in the last few decades most people who sew are a) women of a certain age b) religious (remember all those matching sunday school outfits?) c) ecologically-minded, and therefore more interested in a hippie caftan.
But now you have a whole different group moving in...modern gals AND guys who yes, are quite often still more into the cutesy-vintage-librarian-hipster look than clubwear and bare-all outfits. We also like a good fit and that doesn't necessarily mean our cleavage hanging out or skin-tight everything.
But every once in awhile, it would be nice to sew something a little more fiery, right? What about date night? What about girl's night out? Cocktail parties? Sewists who do burlesque or roller derby? Sew Weekly's Pin-Up Challenge? Or in my case something to wear on the back of the motorcycle?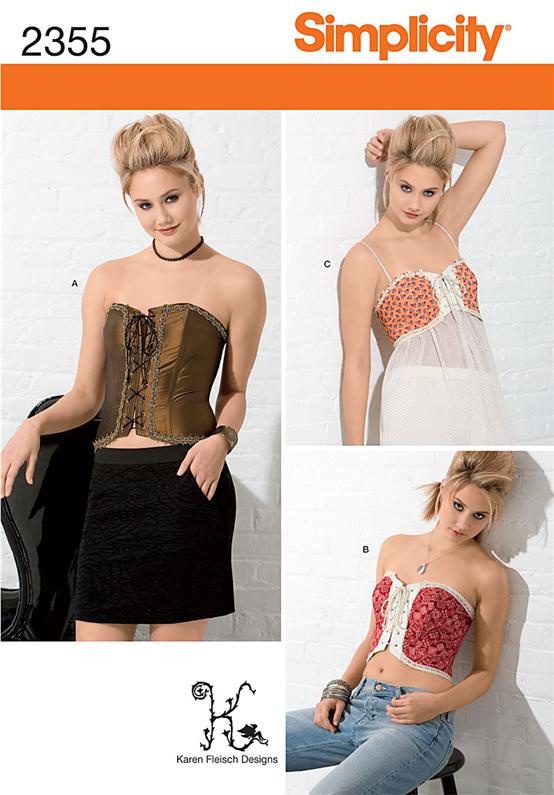 There are "sexy" patterns. They exist, we just got to look a little harder. Sometimes it is a matter of shortening, tightening or picking a slinky fabric. So I'm proposing a little Sew-Along. I made a flickr group for it as well. The parameters will be pretty loose, but the general goal is to sew (or knit) at least one sexy item this year. You can do more if you want, of course and "sexy" is however you define it for your project.
So grab a banner, and start looking for patterns!