Yes, the new spring Simplicity patterns are in! It is like Christmas came a day early, because whenever I see new patterns have been released I jump up and down and squeal with glee. Yes, I really do.
I know I'm just dreaming when I think about making these since I'll be returning to the theatre I worked at for the past year, only this time for scenic painting. Huzzah! Employment for another year! Truthfully I'm really excited to try something new and learn, learn, learn. I miss 2D art a lot. Since I won't be sewing for my job I'm hoping my leisure sewing will be much more pleasurable.
I really like the skirt out of the three garments offered. However, since I like fullness on the back of my skirts to give a little volume to my flat white-girl behind I'm wondering if I couldn't put all those lovely ruffles on the back? Would that look weird? Like a goose with her wings tucked back over her tail?
After sewing from other similar "multiple top option" patterns I'm not particularly enthused by them. They're usually pretty shapeless. Here though, I think the peter pan collar blouse could potentially be something I would sew and the one they've photographed has a cute, Lilly Pulitzer 1960s vibe. Those 1970s sleeves are pretty bad though!
I have less use for skirts now than ever, but that yellow one with the peplum is really cute.
Um, I have a bicycle. So of course I want to sew for it! I already have a basket, and oh! Look! The basket liner pattern is free!
Speaking of bicycles, they are prominently featured in the photos from the McCall's shoot.
Pretty, basic shirtdress pattern with lots of skirt options, and it has different cup sizes! Those are my favorite because I am two cup sizes above the standard pattern, although I have yet to make any I've bought...maybe this year!
And that was all I liked. There were a few patterns that had potential, but overall they were nothing to my taste or looked like they were cut to be shapeless which never works on me. Then we just have these. WTF?
This line drawing is ADORABLE. I would make this in a heartbeat. Then I saw the photo.
Shapeless, sagged out jersey.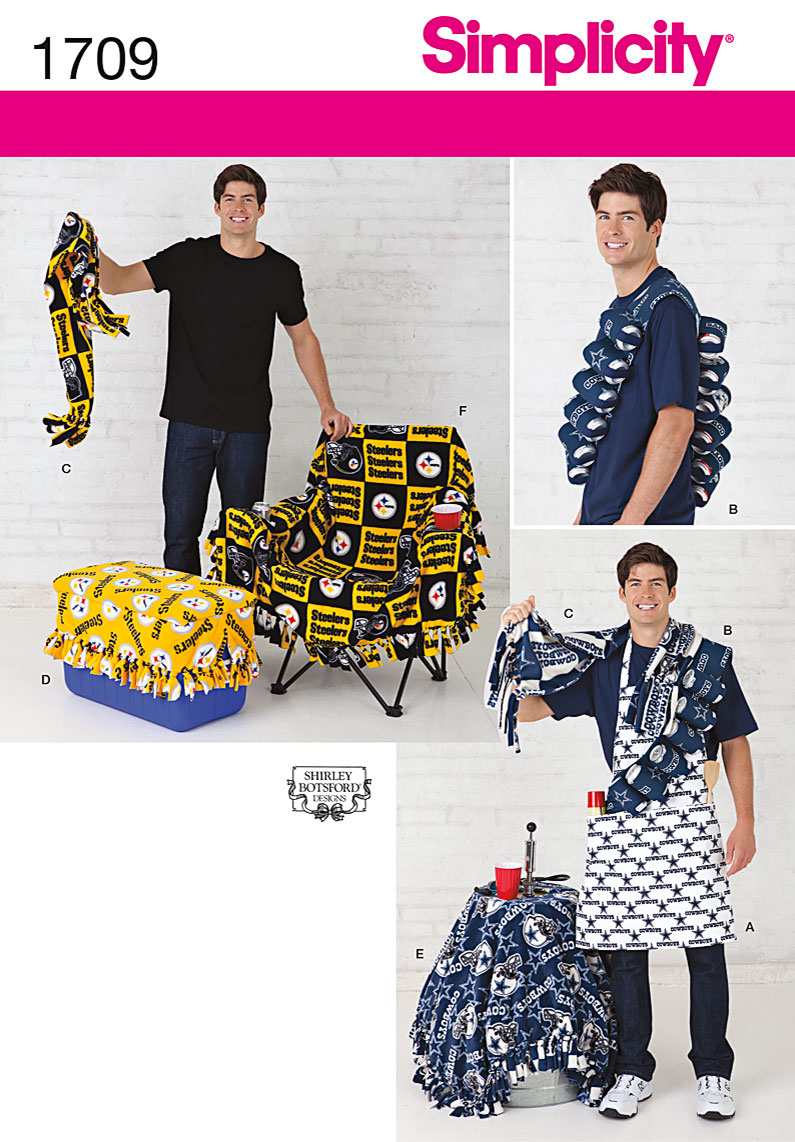 I'm stuck on this one. I know there are people that would totally appreciate some of these as gifts. But I just can't help but laugh at the beer bandolier and the cooler tablecloth.