Not a lot of sewing done this month, but I won't feel too badly about it because I had two trips to New Hampshire and did my taxes and have been busy packing for my move to Connecticut. Not a lot of time left to sew!
Most importantly I coordinated the sewing of 13 1912 style skirts for the 100th Anniversary of Girl Scouts event being run here.
You can see it in the photo above as well, but I attempted curlers with my new haircut and ended up with something similar to Kelly Garrett's hairdo on Charlie's Angels. And look, a me-made shirt!
It was summer weather here for one week (now I'm back in sweaters!) so I took the opportunity to wear my mustard skirt - Simplicity 2258. I love it!
Then I started this pattern for the Mad Men challenge at Sew Weekly. I got halfway done and had to pack up my sewing machine for the move. Not to mention, it is a little chilly now for sleeveless dresses.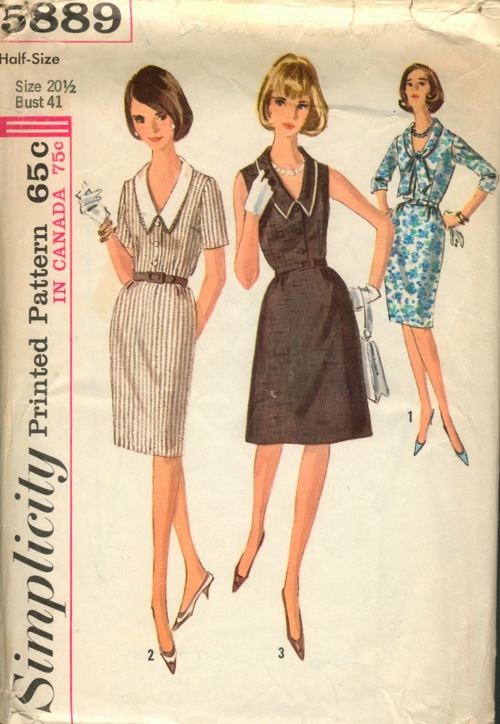 I still wanted to participate and I've been thinking about making retro bow ties for awhile, so I made up this pattern, which happens also to be from 1965.
Oh yeah, there's a new guy hanging around too. We'll call him Mr. Fix-it. Isn't he handsome? I made the bow tie for him
, and he kindly agreed to model it, face and everything. Forgive my bow-tying skills and photography skills, it was early in the morning.
SW Challenge: Mad Men
Pattern: Simplicity 6254 (1965) View 1
Materials: Hounds-tooth with a mystery fiber content. Leftovers from a never finished "Peggy" dress, ironically.
Time: 3 hours
Cost: Le free
Size: 16" neck (but I made some errors in my math so it might be a bit off).
Pros: This didn't require the usual hardware so you can make it adjustable without having to retie it. However, that also means it has to fit the person. It is a nice size for everyday, not too big and gaudy like a 1970s tie.
Cons: The majority of my time was spent turning this inside out. The hardest point were the back center seam and when the wide end was going through it. Other than that, a reasonable sewing gift for the sartorially-savvy men in one's life.
Notable Bow Tie Wearers on Mad Men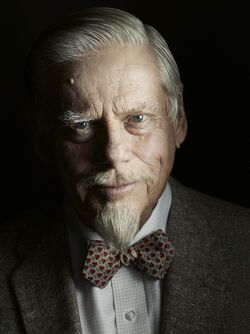 Bert Cooper: I love the pointed shape on this. Not sure how to achieve it, though. He tends toward small prints.
Harry Crane: His are usually a diagonal stripe. I especially love his with the glasses.
Jimmy Barrett/Don Draper: Obviously for black tie events.
Toni Charles and the Bunnies: Obviously part of the uniform. Dang, I'm surprised no one thought to be inspired by this!