Choosing a pattern for the Sew Weekly Mad Men challenge this week was nearly impossible. I had way too many too choose from, and all of them had fiddly details. I'm still fearing doing sleeves after having to take them off my Macaron (which still needs to be hemmed).
Who should be my inspiration? Joan would be an obvious choice, but I seldom wear anything with a pencil skirt silhouette. I hate the way I look in it. Peggy is great, but I lacked anything in my fabric stash that would be Peggyish. I really love Sally's outfits, but I didn't want to sew yet ANOTHER shift dress.
Trudy is usually too outlandish and fancy. I wanted something I could wear "everyday". That left me with Betty.
I'm not blonde, I'm only just learning to like pink and overall I only like about half her outfits, but I did have 3 yards of pepto bismol pastel pink linen in my stash, a recent thrift find for $4. I also had this pattern which I have had on my to-do list. I was really tempted to do a full skirt season 1 or 2 style dress but I wanted to stick with the current season (1966) and this pattern is 1965. It is also something I can picture myself wearing in public. Big plus.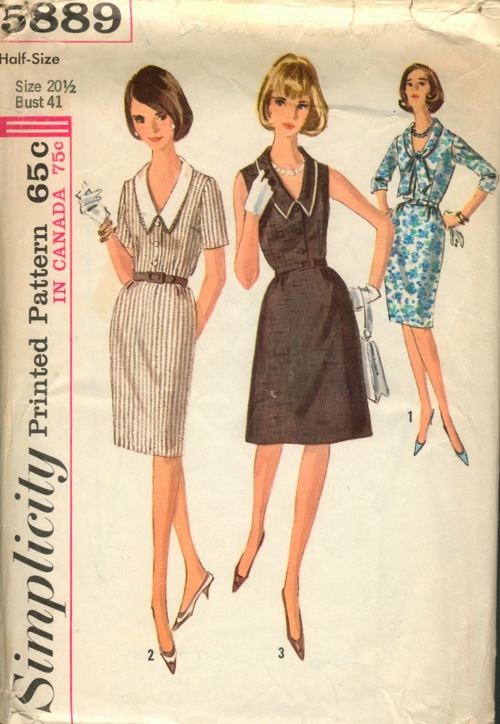 View 3 is my choice. I think the closest actual inspiration would be this dress, which is one of my few favorites of hers and was already inspiration for a different dress I've made.
She also has worn a lot of shirtdresses, which this is. That's something I've not yet tackled!