I've chosen two of the patterns I want for my Rockabilly Dream Wardrobe (sounds like I'm turning into a Barbie doll, haha!) from my stash.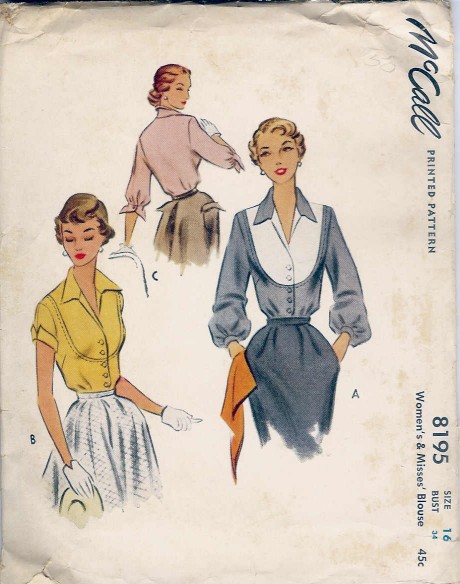 This has been floating in my stash for awhile now. I adore everything about it, and plan to make view B, only with the contrast collar. The plan is to pair it with a navy circle skirt, but then what color to make the blouse? I was really struck (no pun intended) by this bowling pin fabric I saw at JoAnn fabrics. I try to avoid prints near my face, but I think if I did the yoke in this and the rest in the light same light blue color that would tone it down a bit.
Unfortunately this would not in any way be a stash busting project. While I want to stash bust, a lot of the fabrics I bought in my first few years of sewing are not appropriate weights or drapes for many of the projects I now want to sew!
The second pattern would also fulfill my
Tie One On
project. I already have one apron, but what if I want to cook with a friend when I'm moved out? Well, they'll need an apron too!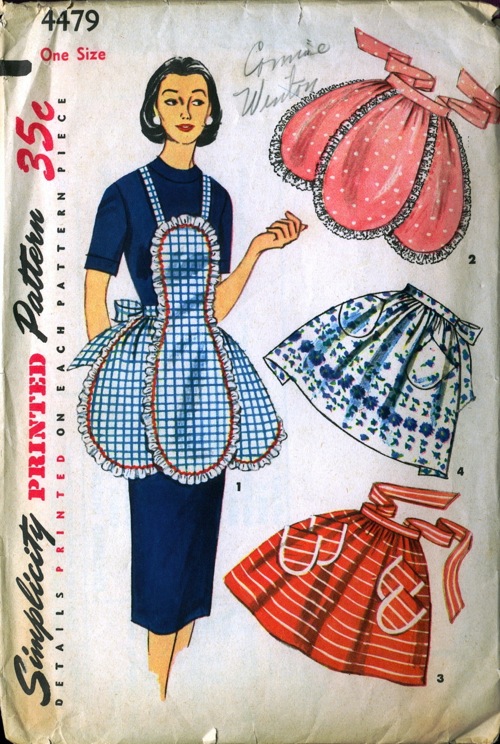 There exists only two records online of view 1 being made up. I think a periwinkle and purple floral, with green rick rack would be ideal.
This fabric from Amazon
is something like what I want. However, I'm trying to be frugal so I'll probably be shopping through old sheets for fabric for this project. I already have eyelet in my stash.