I started my UFO for the Sew Weekly challenge this week, but apartment sitting and being sick for a week have left me with no energy to put the last sleeve on! In the meantime I've been occupying my thoughts with the rockabilly wardrobe I would like to make my next big undertaking. I've many patterns from the '40s and '50s that have languished while I've been improving my skills on other projects. So what do I need?
Perky Blouses! I seldom have luck with blouses - the whole gapping problem - and collared shirts tend to make my already short neck even shorter.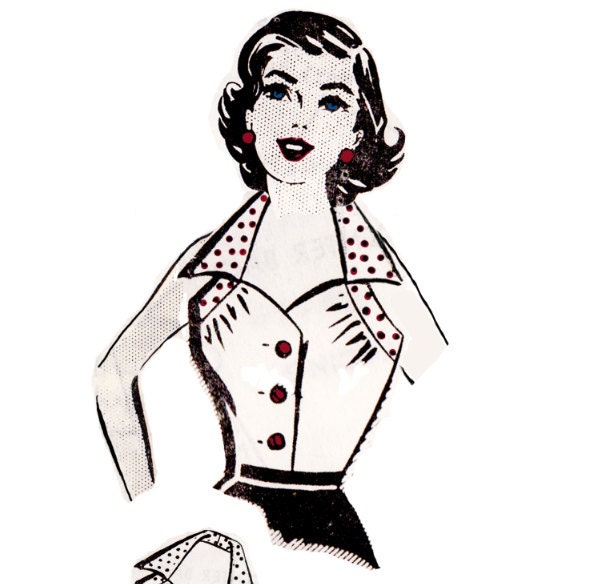 ...and with that blouse I would need some full, breezy skirts.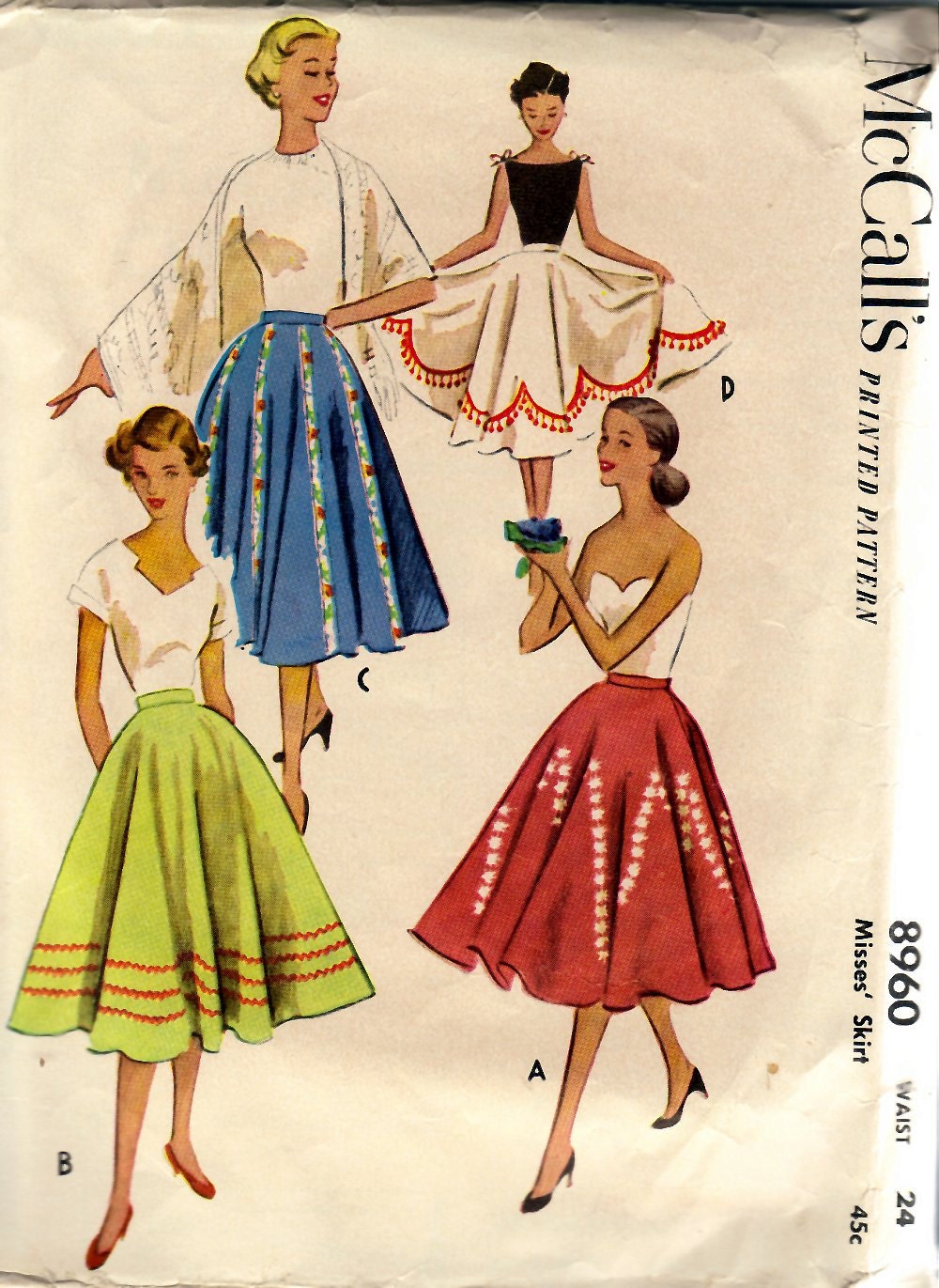 This $8 pattern from Hela Q's Vintage
Patterns would fit the bill nicely. Prints, solids, trims...there's a lot you could do with it! And of course I'll probably make another bandanna skirt (in red?). Come to think of it, I'd love to do it as a sew-along since it is easy and quick.
Of course, several sundress/bolero sets are a must! I have so many of these patterns.