Is anyone else watching the finale tonight? My friends and I are having a wee party for it - actually, we've had one every week, but I'm dressing up for this one! I have a vintage Laura Ashley dress I thrifted for $7 to wear and I plan on having some fun with my hair. These aren't my photos, but they happen to be the exact same dress! They came from the Etsy shop UberVintageThreads.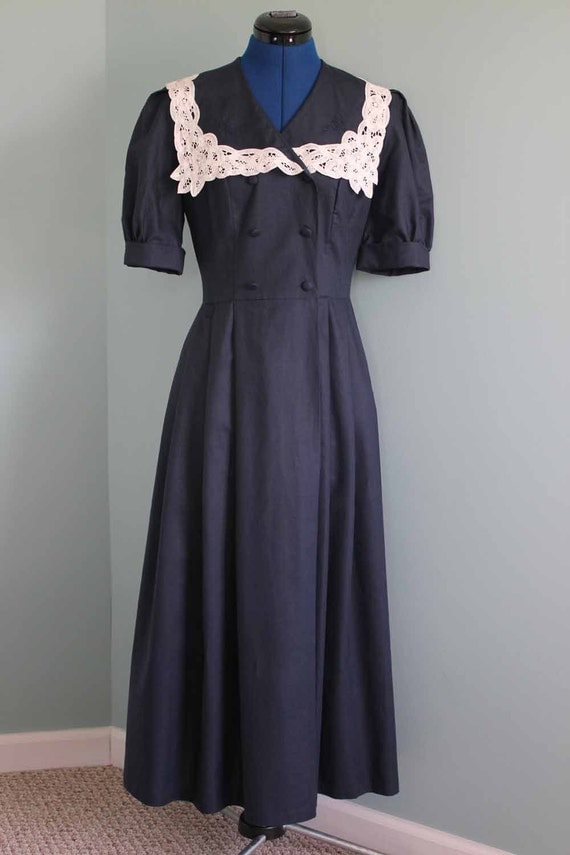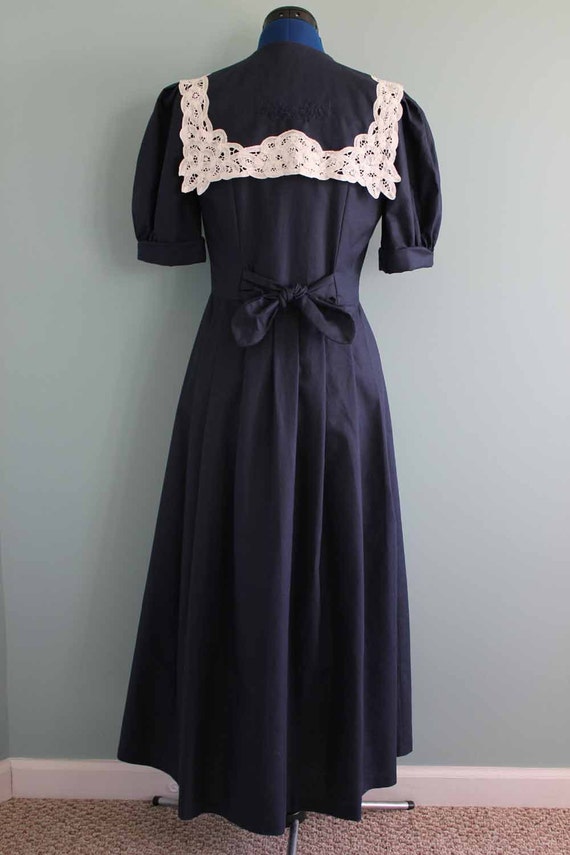 It leans more toward the styles worn earlier this season, which I prefer to the waist-less sack dresses. Not that they're not gorgeous, just not on me.
If you're looking for some hair tutorials, I found these on YouTube.