Dear friends, I am very, very, VERY excited to tell you that I have gotten a wardrobe apprenticeship at a well-known theatre about an hour from my home in Rhode Island. I have been trying since my graduation (nearly two years ago) to get an internship or apprenticeship with very little luck. While I like working as a designer, I still have a lot to learn and now I have the opportunity!
---
Unfortunately this means I will be even less likely to post in the next few months while I prepare to move and actually live independently. The only time I have not lived at home was the four months I lived in Quebec for my college study abroad. Therefore this is a new sort of venture for me and I am looking forward to improving my generally bad cooking and housekeeping skills.
---
On top of preparation I am still working my part-time job, and several theatre and film jobs which started last week. So again, not a lot of opportunity to post here. What might help is that I have finally gotten a new camera battery! And of course I have so many things that I want to post about...the fact that I have physically run out of room for my 500+ pattern collection; images from my 1970s pattern catalogs, 1935 American Girl magazine, etc.; my own sewing and the sewing I've been doing at URI for Tartuffe.
Since I don't want to bore you entirely with my career ramblings, I'm leaving you with an assortment of inspirational links from this week.
1.
Tie One On
is a blog in similar style to the Sew Weekly except you get several months and all you make are aprons. I'd not been overly enthusiastic about aprons until I made one myself and I may allow myself to become obsessed! Their current theme is floral.
Click here
to see all the apron patterns over at the Vintage Pattern Wiki!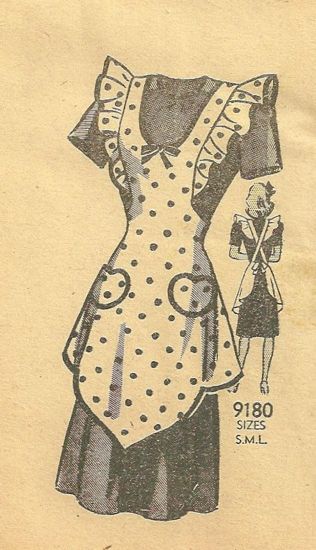 Source: Vintage Pattern Wiki
2.
I stumbled across
Truly Victorian Patterns
by way of Patternreview.com and WOW. She sells patterns for Victorian garments from 1830-1909 and there are a lot to choose from! Best of all, most have photos of the patterns made up.
3. BurdaStyle has just put up
this bolero pattern
, which has a novice difficulty rating. At $5.40, it seems a steal!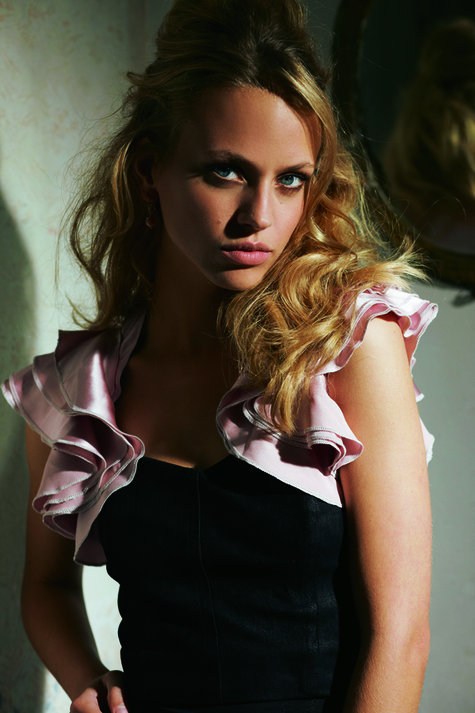 4. The
LA County Museum of Art
has a set of free, downloadable historical mens patterns from 1700 to 1790. The images below are of the garments used to design the patterns and come from the LACMA website.