Good morning! We've still got snow here in RI which is making MMM tough.My sewing continues to end up...blah. After spending all of week two sewing Advance 9431:
All I ended up with was something that even Peggy would have thought was too dowdy! So I took the leftover fabric and made Simplicity 2223. Cute, modern, young...can't go wrong, right? WRONG!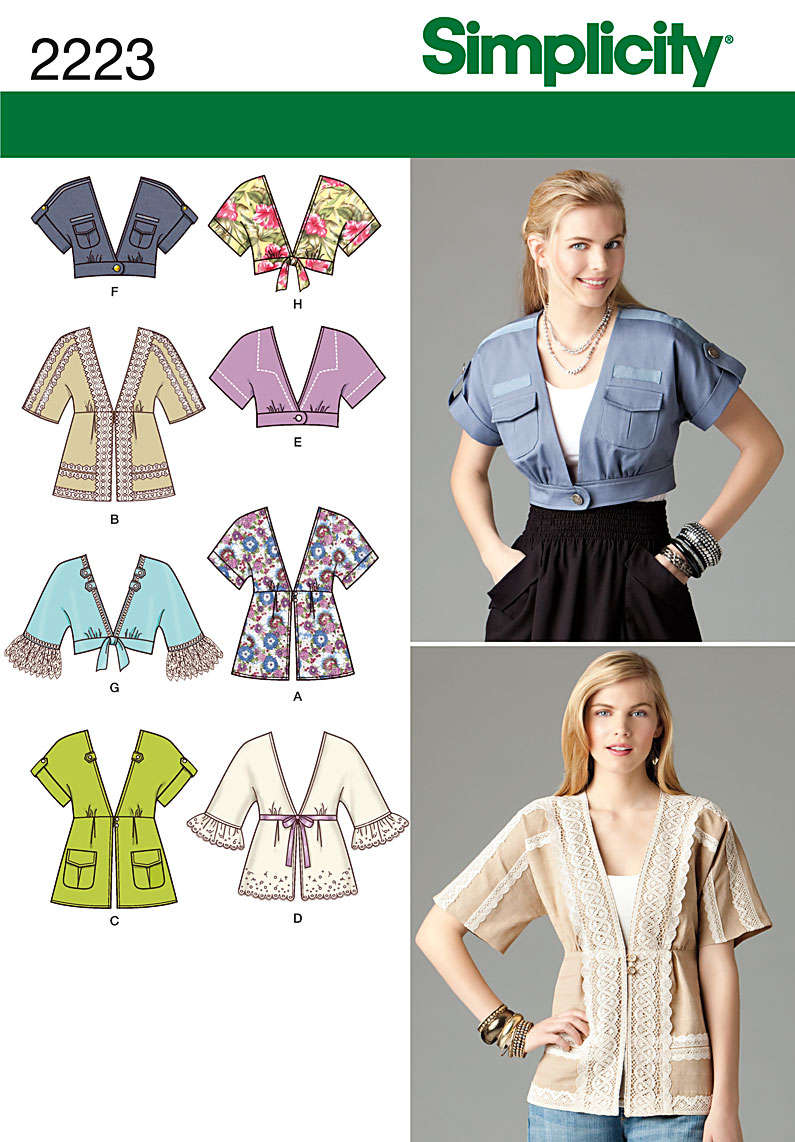 Instead I manage to make a jacket that looks straight out of Antebellum Fashion. Not flattering at all. The March sisters would be jealous. After measuring, I decided to go down a size from my usual B36. I still can't seem to pin down my size, even when I use petite size patterns. The amount of space my back takes up is tiny and my shoulders are narrow, but I still need plenty of room in the bust.
There are several things that should have tipped me off that this pattern would be strange. For one, it is not truly empire-waisted, it is between empire and natural. Super-unflattering. Next, notice how loose the waistband is on the top girl. Even with using a smaller size I had to take it in 2 inches and still had leftover room! All in all it was a frustrating 13 hours of work because I kept thinking I could be smarter than the instructions, but really, there is a method to why they allow the inside of the jacket to look terrible: so the outside looks good!
If I make it again it will be in a plain-color, light fabric, like rayon (I still like the hawaiian print version on the cover) or even lace.