Hooray! I'm actually making progress in my scans of my vintage knitting patterns. I just put this awesome PDF booklet from 1961 with 25 women's sweater patterns up in my Etsy store, for $10. So of course I will be giving one away! To enter, leave a comment below with either a link to your blog or your email (so that I can contact you in the event of winning!) before December 1st.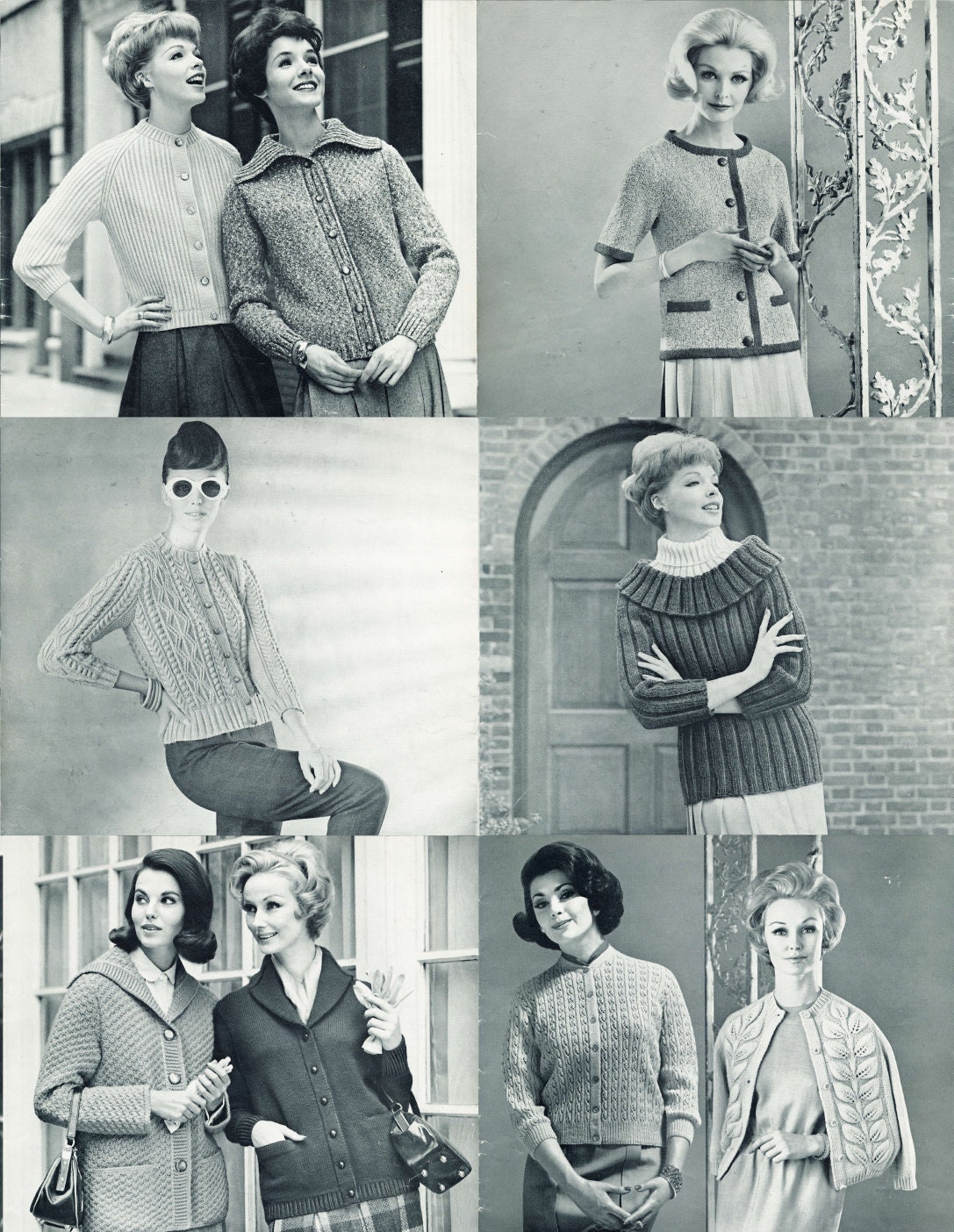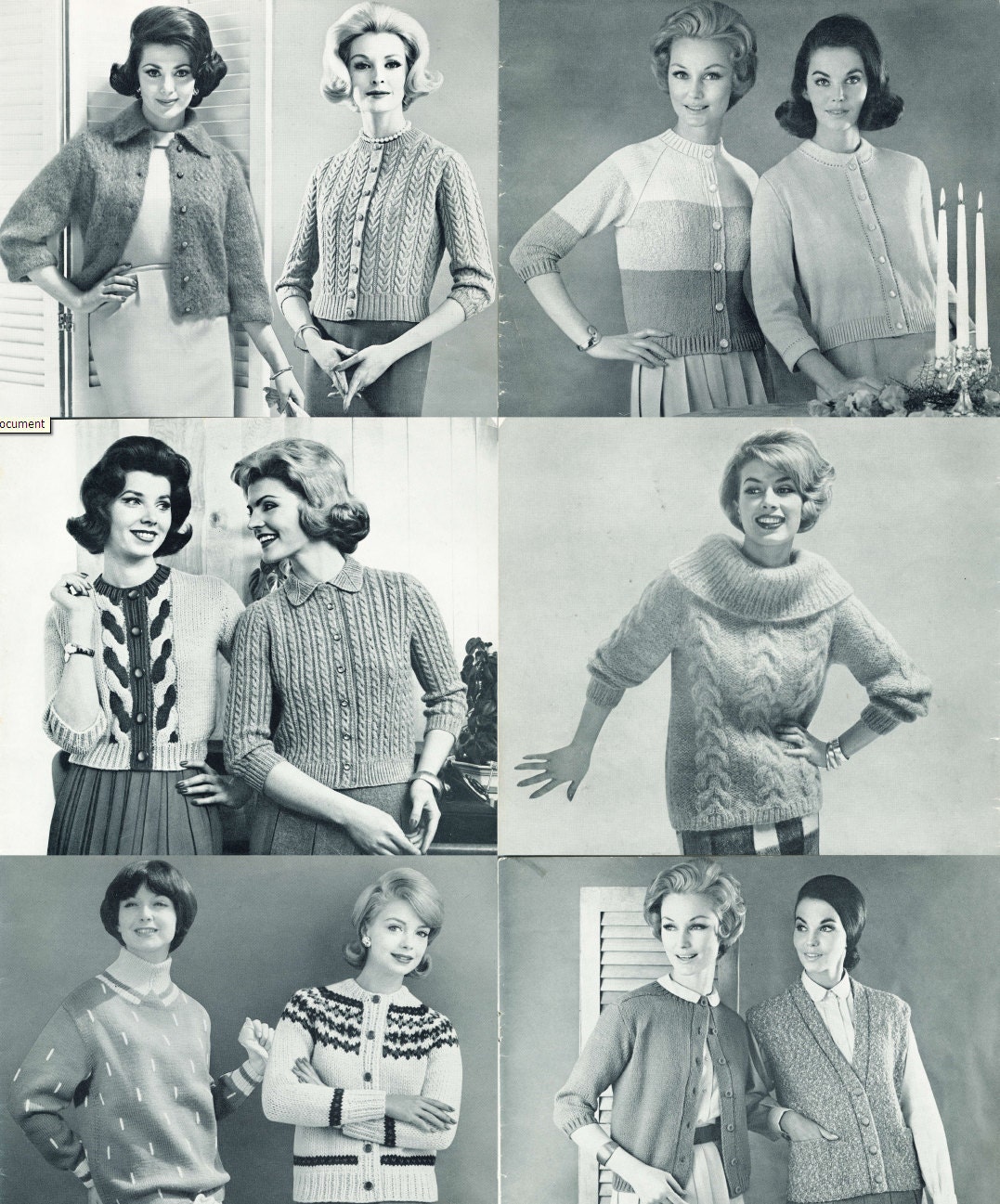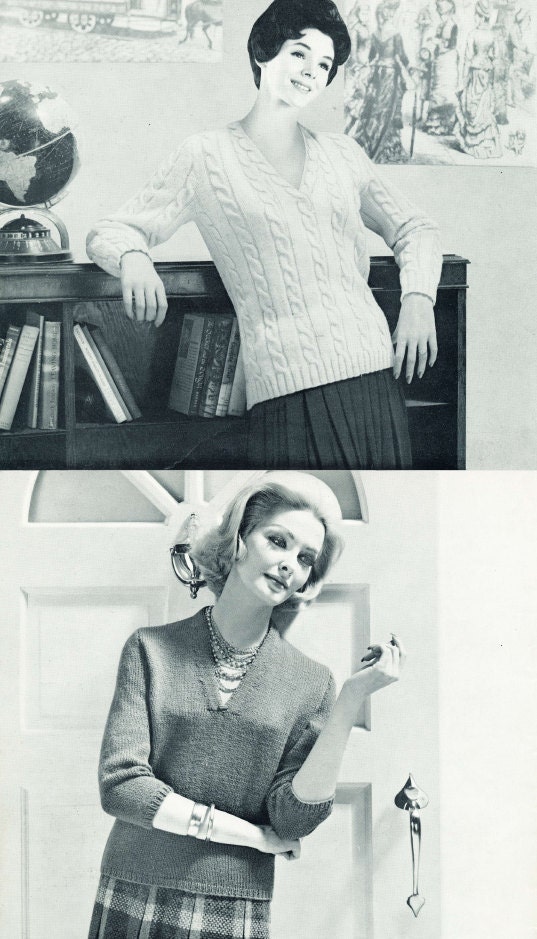 In other news, I've gotten a haircut. I've been long missing my bangs and went into the Fantastic Sams with an iconic image of Brigit Bardot in hand. I think it came out a little more Ally Sheedy, but I owe that to my hair color and the fact that I don't have time to put it up into a bouffant. You can see what I mean in these lovely photos from my 5 year high school reunion.
Note how in the first photo, my face is its normal color, having just arrived. Note in photo two, after a lovely sangria the rather, ahem, red glow I have! And yes, besides the girl who came in a Barbie neon pink dress I was the only one in a bright color.