The giant bluebird costume base and lining have been cut out. OK, so maybe I am exaggerating an eensy weensy bit when I call this pattern such a title.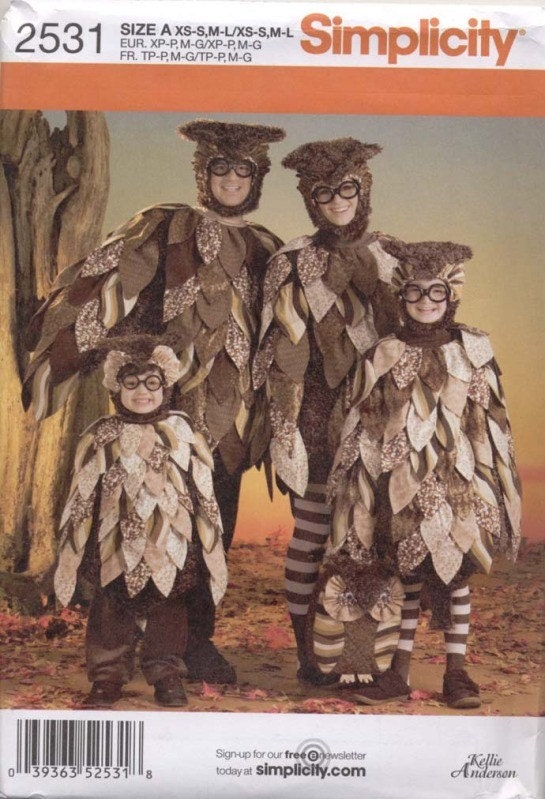 I mean, so far it has been pretty straightforward. The body is made of fleece, so no fitting nor finishing edges. There aren't even any zippers, just velcro and a button. Plus, I don't have to make the hood or treat bag.
What's my problem, you ask?
I have yet to cut out or sew any of the 160 feather pieces. Oh, and it means I'll be sewing View D of this Simplicity 2364 instead of making a gorgeous Gatsby dress. They didn't even have the color I wanted, so I had to buy white. I will be a bar-hopping Grecian-wannabe. It does serve some purpose, however - I am running out of clothes that I can wear to go out to bars and restaurants after Othello shows. Since I almost never go out, this has never been a problem with my wardrobe before!