From http://adventures-of-the-blackgang.tumblr.com/
The SW challenge for this week is to make something red, white and blue. Because, you know, just about everything I've ever made and even most of my RTW clothes are in that color scheme, you think this would be an easy-peasy challenge for me. In reality, I'm having a hard time coming up with a project! There are just too many possibilities. I originally wanted to make something out of some lovely nautical fabric I picked up at JoAnns but after going through my patterns about a bajillion times and not really finding anything I wanted to make it out of, that idea went out the window.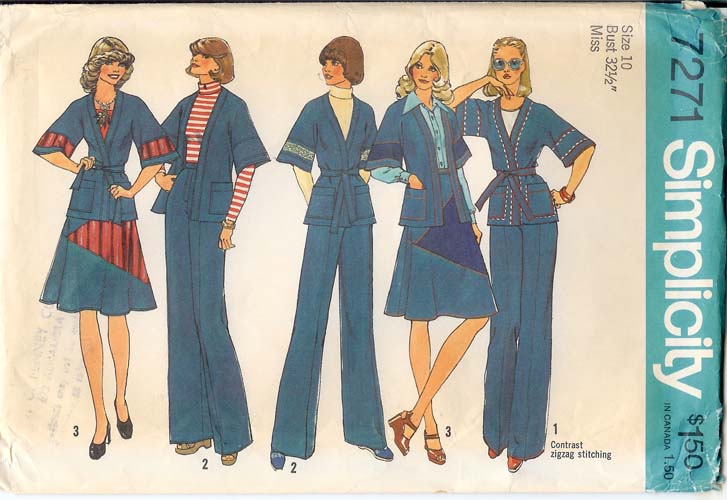 Then I thought of this pattern. I'm still trying to a)use patterns I already own b)use fabrics I already own c)make more separates and d)make things I can use for MMJune.
I would make the skirt and I'd love to make the jacket but I don't think I have the time this week for both.
I figure I can make the skirt from blue or red broadcloth and then make the contrasting wedge out of white and either red or blue to make it look like a nautical pennant. I know I have some scraps in all those colors, but I don't know if I have enough for the main body of the skirt (the back is solid color).
In an ideal world I would also make a Lisette market blouse out of white swiss dot (with yellow dots maybe?) and the view 1 jacket out of a light blue knit with the white rick rack "shark's teeth" trim.