I've been behind on my MMM posts since I've been busy shopping for the 13 photo shoot. It has been fun, if not tiring. By the way, does anyone know where I can get about 100 different geeky pins on the cheap? I'm covering a denim jacket in them. But anyways...on to the MMM.
We had a hot spell for about two days (into the 70s) and I took full advantage of it. Worn to work and out for a quick cycle on my Schwinn. This dress is one of my best me-mades, and certainly the most wearable.
Dress: Simplicity 7385 (1976)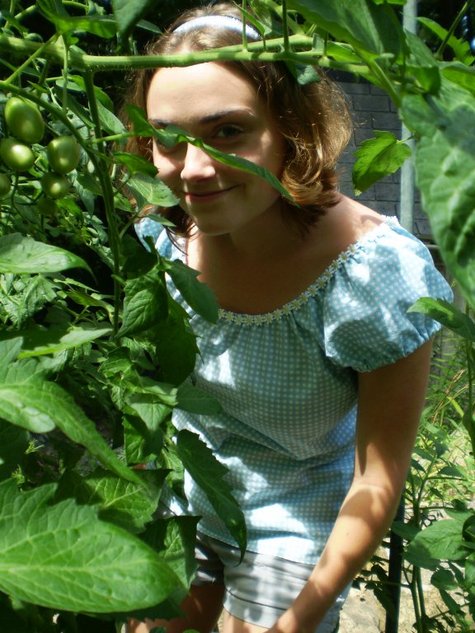 The shirt is the same pattern and the photo on the left is an old one, I didn't get one at the time so I'm using that. I'm smiling cheesily on the right because my sister insisted I smile with teeth, lest I get what we call "the big chin"!