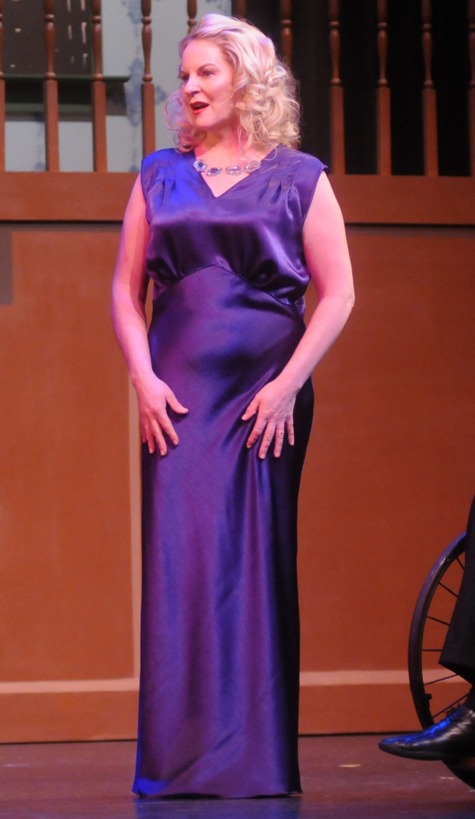 This is probably my best sewing to date. <3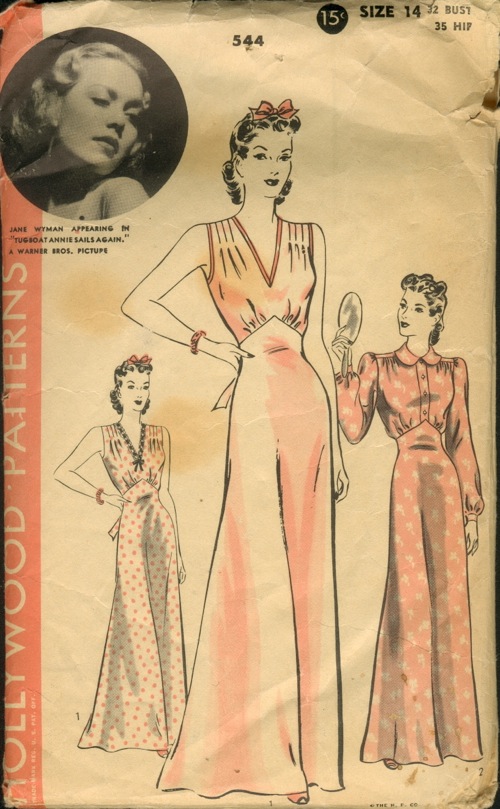 Pattern: Hollywood 544, 1940
Description: "Nightdress with raised waist-line in front and a seam under a tie belt in back. High neck with shirt-waist lap closing and flat round collar, or a deep V-neck with ribbon-run beading or binding finish. Tucks or gathers at the shoulders, and bishop sleeves or sleeveless."
Burdastyle: http://www.burdastyle.com/projects/1930s-evening-gown
What I Learned/Details:
-The back tie was eventually omitted from the dress. I made it floor-length and it pulled on the front. I don't know if the original length would still have produced this same problem.
-Buying wide enough fabric is important, unless you want to "piece" the skirt.
-Silky fabric has a bad reputation. I loved sewing with it!
-Making self bias-binding and then hand sewing it to the neckline and armholes made it look so much better than if I had done it by machine.
-I bought the chain of gems to go across the neckline from Jo-Ann's for $5 or $6, I don't remember. Unfortunately it cracked apart during dry-cleaning and now needs to be replaced.