Spikklubba of
Adventure & Vintage
won the giveaway! Just email me the two patterns you want and your mailing address to taponmyback@cox.net.
I've been claiming the existence of this dress since its creation at the end of SSS and now, mid-November, I finally have proof of it. Made from half-size Simplicity 7385, 1976.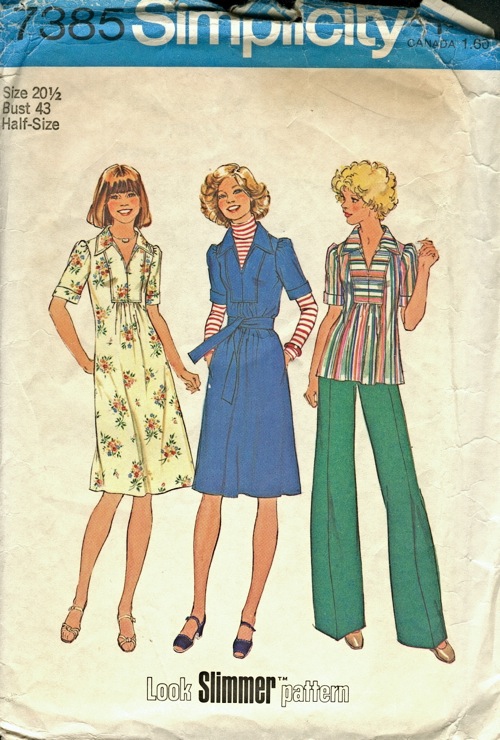 I will admit I did struggle with this one a bit, especially on the piping. The fake-wrap Soviet-style piped front was something I did after realizing it looked like my grandma's summer muumuus. Same fabric and everything! I almost quit half-way through, thinking it wouldn't ever look wearable, but I persevered and now it has quite grown on me!