I'm stuck in Hartford until Thursday, glittering sleeves and sewing alphabet letters so I'll have the 100 follower giveaway after that! Until then I've got the "Menace Bunny Overalls" to show you. They're from September but I just got the photos. I made them for Jason's nephew, Cy. I'd actually started them the year before but they wouldn't have fit him then so he got a vest instead.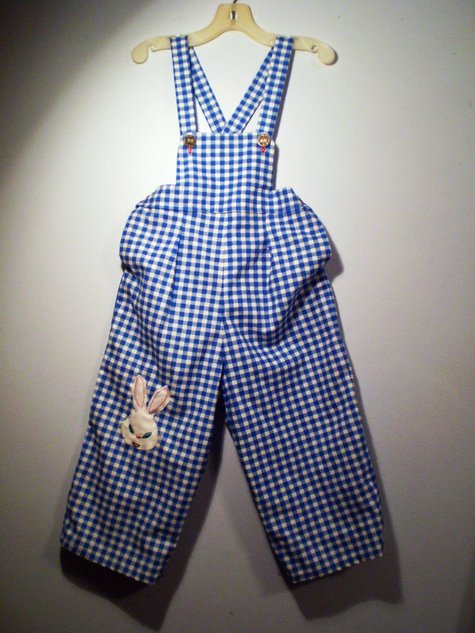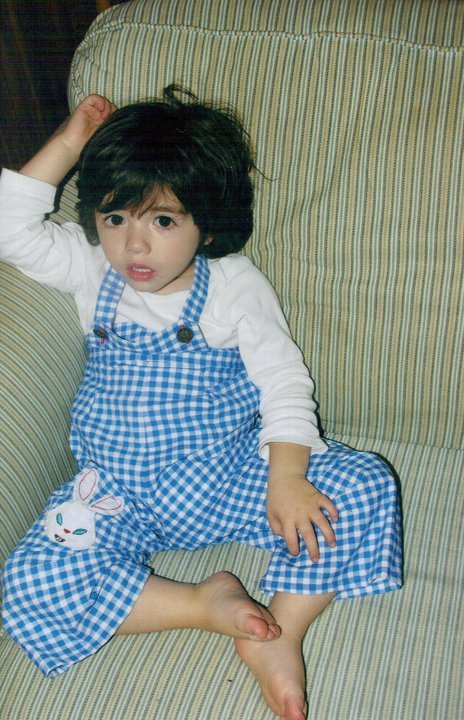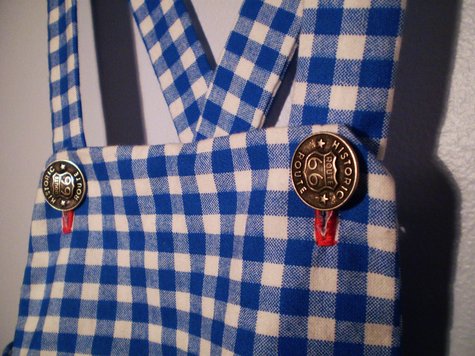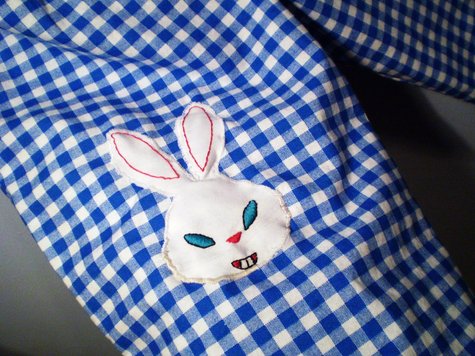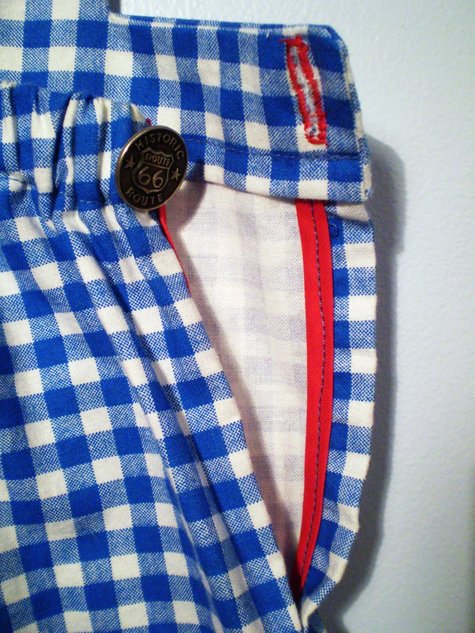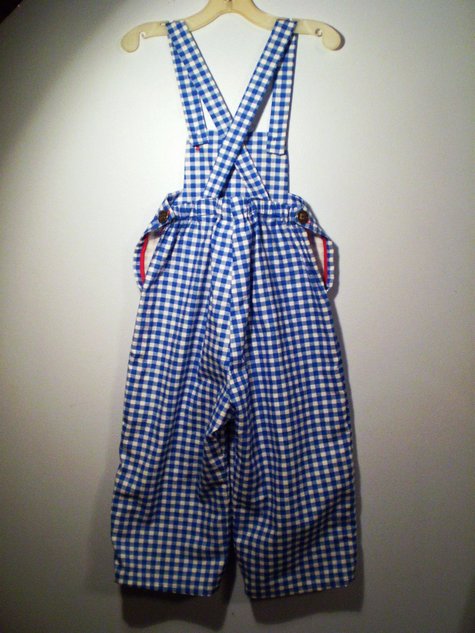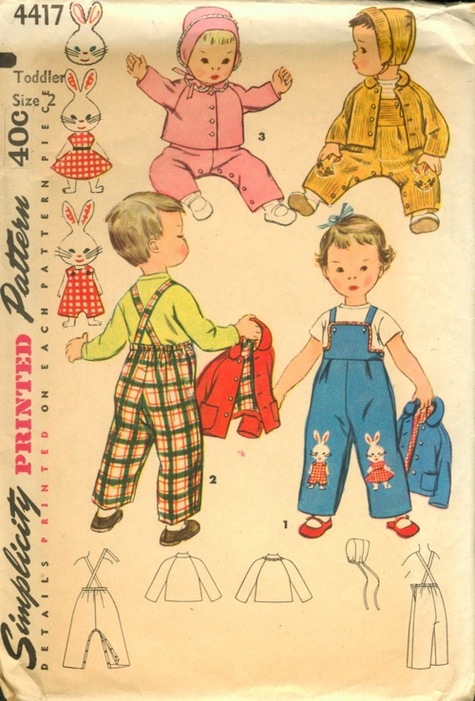 Pattern: Simplicity 4417 (1953)
Materials: Quilter's cotton and buttons from JoAnns
Pattern Rating: 4/5
What I Learned:
1. I really need to study up on applique! That rabbit face was a big thorn in my side.
2. Hong Kong seams are really nice and look fancy.
3. I can totally do buttonholes from memory now :)