This post is sort of a wee peek into what I really am up to and how I dress in real life.
I am not the sort of vintage sewist who prances about in dresses and hats all day mostly because up until now my work and school demanded that I couldn't. You don't want to be painting flats black in a theatre in a nice dress.
1. On film set at the beach.
2. At graduation!
3. Visiting the state capital with my Aussie.
4. At a maple syrup party in Quebec on my study abroad.
5. Backstage shenanigans.
6. Hiking with Mr. WWNDW!
The right view is sort of what I had in mind for this pattern, which has been sitting in my drawer for awhile. It is more tailored, which may look terrible on me, but it could be worth a shot.
Plus also, I bought more patterns. Bad. This is one of them.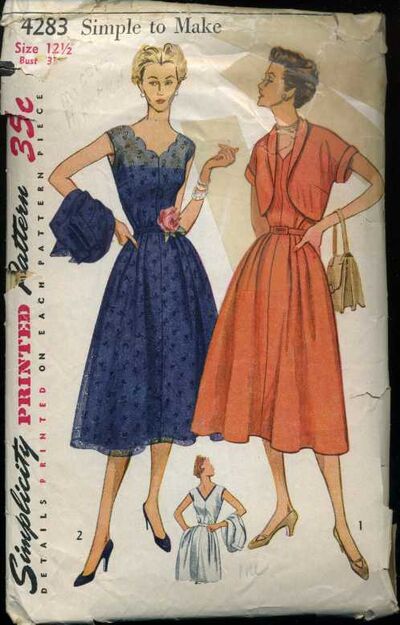 Then, I HAD to get this fabric. I own a commercially made dress that is in this fabric, only it is a hot pink version. Sadly, they only had two yards.
If you want something similar, they have a
listing
for the pink version (2 yards).