I have so many possible ideas for my next Sew-Along, so of course I need your opinions.
We all have a man (boyfriend, husband, dad), and if yours is anything like mine, he gets a little sulky because you never make him anything. Pros: You'll make his day. Cons: It won't help you in SSS, unless he can stand in for you one day! That's fair, right?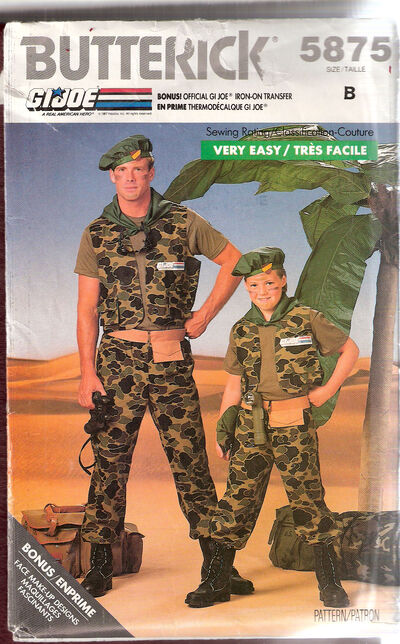 Pros: We now know the pattern inside-and-out, good for SSS. Cons: You all might kill me about halfway through!
I'm sewing a pair regardless for SSS so this might end up as an unofficial Sew-Along.
Courtesy of So, Zo.
3. The Mountain Artisans Quilted Skirt
I couldn't get a picture of the Sun-Up skirt, so you'll have to click this link to go to an Ebay listing for one. I really want to make one of these for fall/winter wear. The pattern is in The Mountain Artisans Quilting Book which you should be able to find at your local library. If not I own the book and we should be able to work something out.
I'd be making up the Sun Up one, only is much less tacky fabrics and trims, methinks in all blue quilter's batiks. That way it would stay true to its hippie nature, but be wearable and the monochromatic scheme would be less likely to break up my short self.
Well? Maybe you have a better idea yourself for a Sew-Along?
So host one yourself already, lazy! I'd love to hear suggestions!