So we're still full steam ahead on the Ruby, I got the pattern printed at a copy shop (although the girl was a total nob-head and didn't understand that ALL the pages needed to be at the same scale because it is a SEWING PATTERN).
I'm washing my fabric as I type and I will have it cut out yadda yadda by tonight and show you all pictures.
How are yours coming along? Can I see me some fabric yet?
Now, with Memorial Day weekend in a few days, we've all been planning our JoAnn sales shopping I'm sure. I am badly in need of top patterns that aren't 1950s blouses that I will never wear. These are some options I have scrounged up from the Simplicity website. 5 for $5!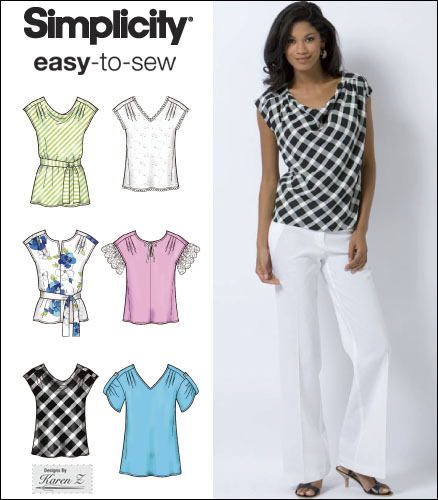 I really love the green stripe version with the belt. Talbots petites had something similar in yellow.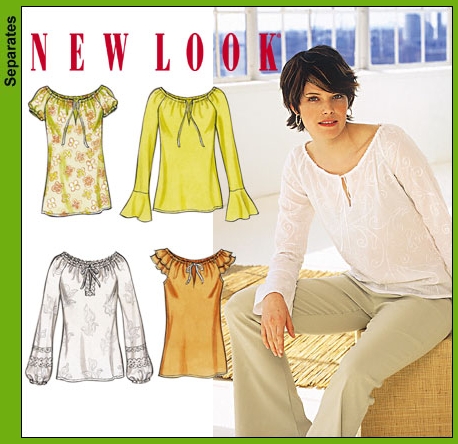 I have been coveting a peasant blouse and I think either Ms. Top Left or Ms. Lower Right could be the one. Normally I never look at New Look patterns, but I really rather like this one.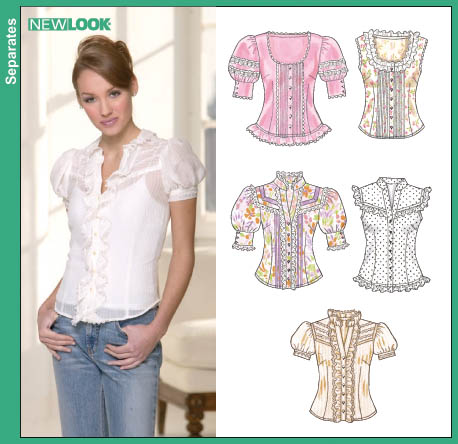 My inner Gibson Girl loves this one, but again, button-up blouses and I ARE NOT friends.