This is it, sewists, the Sew Sexy Sew-Along has officially begun. To keep it short and simple, here's what I'm sewing: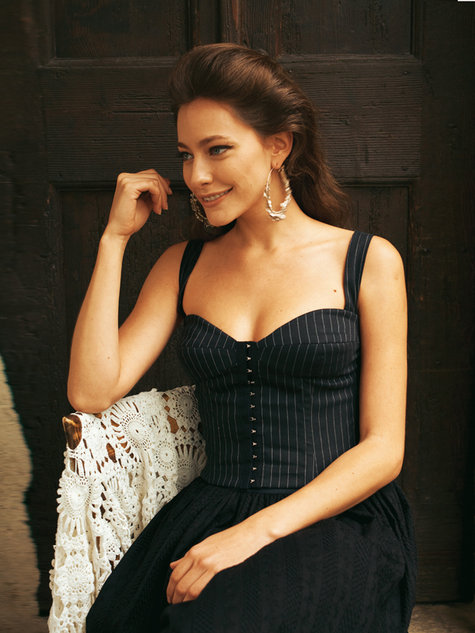 "Women's bustier sewing pattern available for download. Available in various sizes and is produced by burda style magazine.
Flirt away an afternoon or evening in a bustier with tank straps. Toss it over cutoffs for a casual daytime outfit, or vamp it up with a high waisted skirt and retro hairstyle.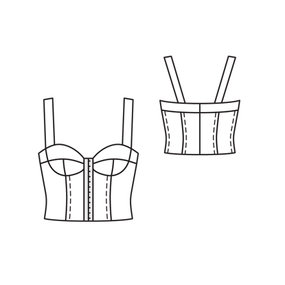 My fabric is a plain black stretch pleather from Spandex House? World? I don't remember, I bought it on MPB Day 2013. Why am I making it? To wear on the back of the motorcycle!
This is my usual motorcycle get-up, at least in cooler weather. Not exactly a sexy get-up, waxed hunting jacket, plaid shirt and faded jeans and black leather boots. The helmet is new, it has the Kraken devouring a ship on it, which is pretty gnarly. My hope is that if this one comes out well, I'll make a second in a really bright red-orange pleather, embossed like alligator skin.
Stay tuned for other posts on the more psychological "why?" of my project, including my sexy style icons and a fairly amusing gallery of how un-sexy my normal sewing is.