This year, I want to continue to encourage my stashbusting and "cake" sewing habits. After moving and realizing how much my stash had outgrown my storage as well as donating a lot of my makes, I realized just how important it is to keep this up. I just wish it hadn't taken me 10 years of sewing to figure out that putting some extra effort into making things I'll really wear is worth it. That's right, I've been sewing for 10 years now, and blogging for at least 6 of them. I guess it is just my natural stubbornness.
For once I've got a few things I really need to make! As in, my underwear elastic is so stretched out I'm lucky if they stay up and I ripped a giant hole in my pajamas the other day just putting them on. And not just because I'm secretly a lady hulk! I stocked up on muslin the other day to get going on some of these. First step to success is a good muslin.


1. Underwear for me: Rosy Lady Shorts and a '70s pattern
I've made Rosy Ladies before and the versions people have made from this Sew Lovely pattern have looked really nice. It is just a matter of getting some stretch lace and picot lingerie elastic.
2. Carolyn Pajamas in organic flannel
Finding organic flannel in NOT light colors is proving hard. My pjs have to stand up to things like bacon frying, dog slobber, self-appointed cheering up solo dance parties and still look good enough for the occasional early morning chauffeur when James misses the bus in the morning.
3. Shirtdresses
I love shirtdresses, so why do I only have one at the moment? Especially sleeveless - I can struggle up the hill to the college on my bike and still look put together enough to go to a meeting without stains in the pits. I plan to rectify this with the incredibly popular McCall's 6696 (seriously, I think I'm the only person who hasn't made one) and McCall's 6506 which has a fuller skirt and a glorious huge '70s collar.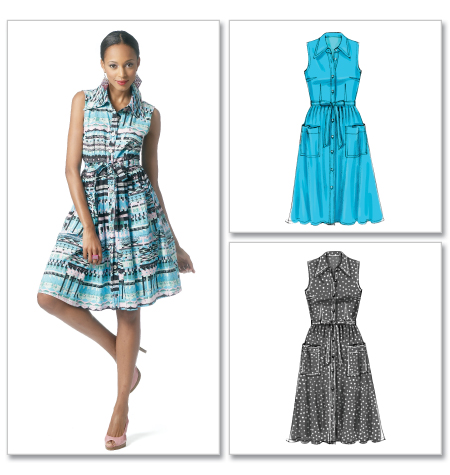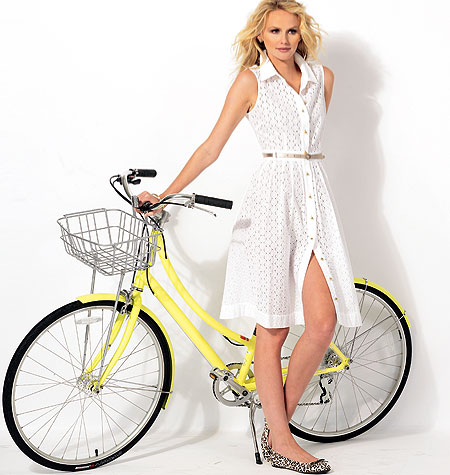 4. Sundresses
Again - I only have a few and being jersey, they are a bit too hot come July. McCall's 6331, McCall's 6954, Colette Parfait and the Washi Dress are my top candidates.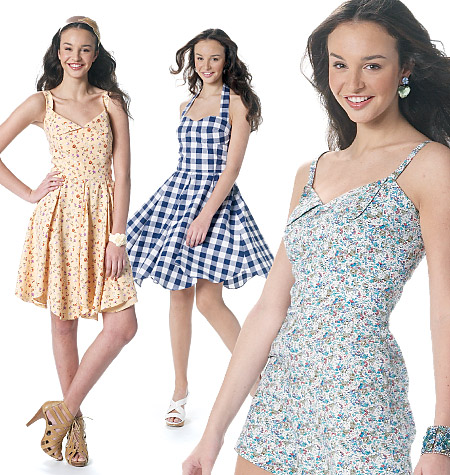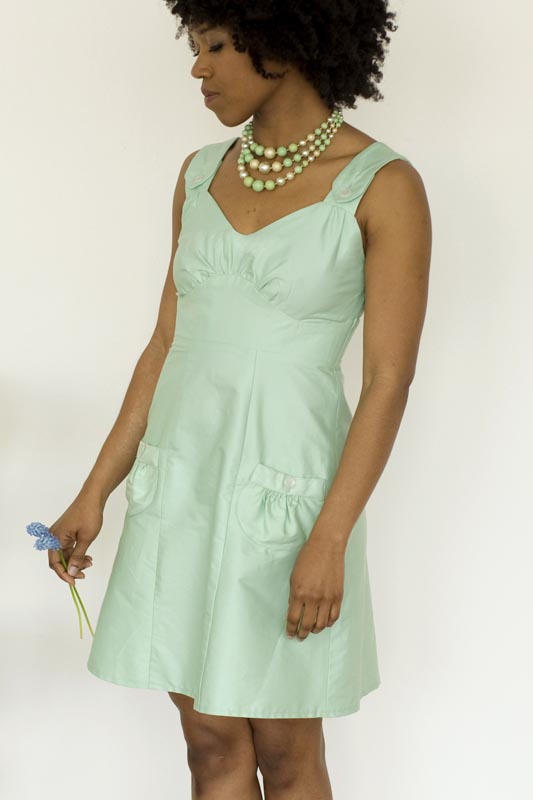 5. Rey Halloween Costume
Thanks, Star Wars costume designer for designing an outfit that is both kick-ass and pretty straight forward to make AND comfortable. No 10 yards of fabric or tight waists or super stilettos or two hours of makeup prep! Even the hair is super easy!
James is in need of a few things too...
1. A full set of Comox trunks for James.
This pattern is brilliant and makes up in one sitting, which is a miracle for me and my sewing ADD. 1 done, 6 to go!
2. Pajama pants for James
I've been putting this off for awhile. So easy, but you know how it goes.
3. More Negronis for James
More procrastination. Ive promised both short sleeve, long sleeve flannel and dress shirt versions and have yet to deliver.